Manchester City will find it really hard to find to bring in Atletico Madrid left-back Renan Lodi this window claims Fabrizio Romano.
Having been a regular in the Madrid line-up during the last campaign, Lodi has been in and out of Diego Simeone's plans this season, only making eight appearances in La Liga, but he's obviously built up enough credit because he currently holds a Transfermarkt value of £45m.
Speaking on the latest edition of his podcast Here We Go (24:33), the noted journalist revealed that Manchester City are interested in buying him, but that he doesn't see the Spanish side being willing to let go of him this window.
"Obviously it's normal to have these kind of rumours when we talk about left-backs because he's one of the best we have right now in Europe, but they seem really difficult to sign in January, Atletico Madrid don't want to sell him in January. So I say this they're like really, really critical for the moment there is nothing advanced."
This winter window is probably going to be a tough one for most clubs who are trying to buy. Because of the financial difficulties placed on them by having no fans in the stands,  they aren't exactly in a position to spend the big money.
Will Man City make a 'big money' signing this window?
Yes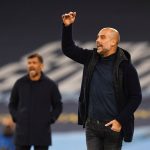 No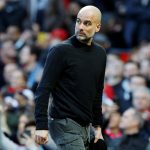 So if a club doesn't want to sell a player, they can just keep putting the fee up and up because they know that at some point there will be a time where the buying club just won't be able to afford the player.
Plus, in a case such as this, with Manchester United and Atletico Madrid both fighting it out for Champions League glory, even the money that they make from selling him might not be enough to cushion the blow if he ultimately gives Pep Guardiola's side an edge in the competition.