Simon Burnton, a football writer for The Guardian, has been speaking on the latest edition of The Guardian's Football Weekly podcast about all of the weekend's Premier League fixtures.
One of the games that he talked about in great detail was Liverpool's 0-0 draw with Manchester United at Anfield, which made it three league games in a row without a goal for the Reds.
This led to a discussion on Liverpool's centre-back situation, which has seen Jurgen Klopp resort to playing Fabinho and Jordan Henderson as centre-backs, despite both being natural midfielders.
Both Virgil Van Dijk and Joe Gomez are injured, and Joel Matip just keeps missing games, yet it doesn't look like Liverpool will make a move for a centre-back in this transfer window, and that appears to have baffled Burnton.
He said: "I do worry about the whole attitude towards the centre-back position. I know they have quality centre-backs who are absent and will at some point return, but obviously, the faith isn't there in the other centre-backs in the club.
"I fear that a refusal to bolster that position this month [could cause problems].
"I don't really understand it, and I think if you don't correct your weak spots, you don't win major trophies."
Do you think Liverpool should try and sign a centre-back?
Yes, we need one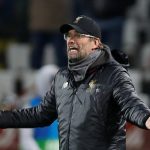 No, we are doing fine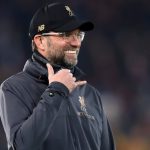 TIF Thoughts on Burnton's comments…
Liverpool are the defending Premier League champions, but as it stands, they find themselves in fourth position, three points off the top and only two points ahead of Everton in sixth.
So, the top of the table is very congested, and if the Reds keep dropping points, it would perhaps not be far-fetched to suggest that they could even fall out of the top four, never mind win the league again.
You would think it is in Liverpool's interests to buy a centre-back if they are playing two midfielders there instead, but at the moment, there doesn't seem to be any movement on that front.
We agree with Burnton that Liverpool could miss out on major silverware if they do not take action.