The Athletic's Raphael Honigstein appeared on the latest edition of the Sky Sports Transfer Talk podcast during which he spent some time talking about the possibility of Liverpool signing a centre-back this month. 
There have been calls from some pundits, such as Liverpool legend Jamie Carragher, and some fans of Liverpool for the Merseyside club to sign a centre-back this month, with Virgil van Dijk, Joe Gomez and Joel Matip all sidelined due to injury at the moment, weakening the Reds in this particular area of the pitch, although Matip has now returned to training. 
Despite that, however, Reds boss Jurgen Klopp has declared that it's "not likely" that his side will recruit a new centre-back this month. 
Honigstein shed some light on the reason why that is the case during this edition of Sky Sports Transfer Talk, with the journalist explaining that the German manager has great trust in Liverpool's sporting director Michael Edwards and as a result, the club won't dip into the transfer market unless he identifies a potential long-term solution at the position. 
Honigstein said: "I think what's really happened, though, is that Michael Edwards' recommendations, in particular, have proved so good with almost no exceptions that Klopp has learned to trust him. 
"If you were to [tell] Klopp now, 'oh, you need a defender', he probably can think of five or six, especially from the Bundesliga, but I think, unless the club, in form of Michael Edwards, decide that this is a Liverpool player that can be here for the next six, seven years and can really help us, Liverpool just won't do that deal.
"I think Klopp trusts the rather diminished squad that he has enough to think that they shouldn't have to break those principles and we just have to hope, I think, if you're a Liverpool fan, that he's getting it right."
Do Liverpool need a new centre-back this month?
YES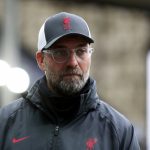 NO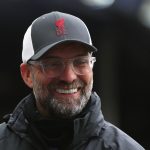 TIF Thoughts on what Honigstein had to say about Klopp…
It may be understandable why this might be the case, given that Edwards has helped Klopp to build a team that's been good enough to win the UEFA Champions League and the Premier League at Anfield. 
With the club experiencing something of a crisis at centre-back right now, you could argue that they should consider signing a player in the centre-back position, but you could also argue that it would be somewhat short-sighted to splash out on a player in this position, in a panic, when it wouldn't be as much of a problem if they hadn't suffered so many injuries in this one area. 
Whether or not that ultimately costs Liverpool the chance to retain the Premier League this term remains to be seen, but it is difficult to fault Klopp for trusting in Edwards, given the success that they've enjoyed at Anfield together.