Speaking exclusively to This is Futbol, former Premier League referee Mark Halsey criticised Paul Tierney's controversial half time whistle in Liverpool's fixture against Manchester United on Sunday.
In stoppage time of what was, in truth, a rather laborious first half of the match, in which Liverpool failed to create a big chance while United struggled to find any rhythm to their play, Xherdan Shaqiri played what appeared to be a magnificent ball through to Sadio Mane, who was through on the United goal.
However, with six seconds of the allocated one minute of stoppage time yet to be played, Tierney blew to indicate the end of the first half just as Shaqiri had released Mane, leaving Thiago Alcantara and several other Liverpool players furious at the timing of the referee's whistle.
Speaking exclusively to This is Futbol, Halsey stated:
"The referee is the sole arbiter of time, so he's the sole person in charge of time. But, once he indicates to the fourth official how many minutes he's going to play for the added time, that's what you have to play,"
"Everyone's watching the TV, it's up there in the left-hand corner: 45+1. Then it's going 45+50, 51, 52, 53, 54 and the ball's going over the top and he blows his whistle. That is something as a referee you cannot do, even if it was 56 or 57 seconds because, remember, that one minute is a minimum, so we cannot play less than one minute. Now, normally, you see games going on and you see 45+2, then it goes into perhaps the third minute.
"Obviously, Paul's just made an error in that situation, he's blown up too early and he's got caught out. Normally in those situations when the team's on the attack and it's 45 minutes and 55 seconds and there's a corner, you let that corner come across, it goes out and you blow your final whistle.
"So, on this situation, Paul's made an error with his timekeeping and obviously it's blown up in his face because if you don't blow that whistle Liverpool could have gone in 1-0 up."
Do you think Mane would have scored?
Yes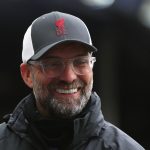 No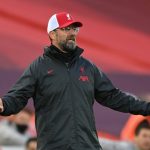 As such, it would appear that Liverpool and their supporters are justified in being disappointed with Tierney's poor timekeeping, as Halsey confirms that the official should not have blown up until after the allocated one minute of stoppage time had been played.
And, with the match finishing with the scores level at 0-0, although it is a theoretical argument that Mane would have scored the chance, Liverpool would seem to have a valid claim in suggesting that the referee deprived them of an opportunity to win the fixture, something which also has the potential of dealing the Reds a blow in their defence of the Premier League title.