Duncan Castles has been speaking on the latest edition of The Transfer Window podcast about news regarding various Premier League clubs.
One team he spent a bit time on was Liverpool after they drew 0-0 with Manchester United, which leaves them four points off first and just two points ahead of Everton in sixth.
While Castles was talking about Liverpool, he mentioned Mohamed Salah and his current situation at the club.
Near the back end of 2020, Salah had an exclusive interview with AS in which he spoke about his ambitions and how he felt his time in Liverpool was going.
He did suggest that his future was in the club's hands amid talk of him being frustrated at contract negotiations with the Reds.
Since he has done that interview, the Egyptian has scored just two goals in five league games as opposed to 11 in his previous 12 matches and Castles went into more detail on the Salah situation after noting the drop in his goalscoring ratio.
He said: "They have an additional issue because Salah is unhappy with his contract situation.
"He's given two interviews recently – one to the Spanish press where he talked about the possibility of moving to Spain; another one to Norwegian TV at the weekend.
"In both of them, he's put forward the message that it's in the club's hands to decide what happens to him, which I think is pretty transparent code for 'I expect to be rewarded with a new long-term contract for what I have achieved in the game over the last few years.'
"We know there is an interest from Salah in moving to Spanish football, that's why he's giving an interview in Spain.
"But if you're Mo Salah and looking at the current situation, you are probably thinking, 'that "easy" move to Spanish football that was in the long-term planning isn't so easy anymore because [Real] Madrid and Barcelona both have big financial concerns, so maybe I am going to have to stay at Liverpool, but whatever happens, I want to be well paid.'
"Generally in situations like that it becomes more problematic for a club when one of their top players, and he's the guy who creates more chances or scores more chances than the other ones, isn't fully focused on the game."
Do you think this talk is impacting Salah?
Yes, he is struggling to deal with the pressure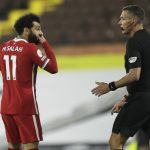 No, he is just in bad form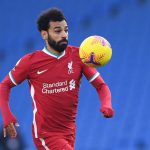 TIF Thoughts on Salah's situation…
The former Roma man has until the summer of 2023 left on his current contract, so that is still a fair bit of time for the Reds to negotiate a new deal.
Given their current financial situation, we would be surprised if Salah was offered a new contract anytime soon.
However, his form has clearly dropped off and if the new contract is impacting him, then maybe Liverpool will have to act quickly.