Speaking exclusively to This Is Futbol, former Premier League and England midfielder Carlton Palmer talked about news from various Premier League clubs.
One of the teams that Palmer spent a bit of time on was Liverpool after Jurgen Klopp revealed that he asked the board for a new centre-back in this transfer window and was reportedly denied the chance to bring one in.
This led Palmer to discuss Klopp's relationship with the board.
He said: "He intimated that he has, on several occasions, made requests to the board, because apparently, he's getting a lot of stick about not bringing in a defender, and basically he's saying he doesn't make the decisions.
"Whether his hands are tied on bringing somebody in, we'll have to see, but he's intimated that he's wanted to bring somebody in, and he's not been allowed to do it."
Liverpool have had some terrible luck with injuries this season with both Virgil van Dijk and Joe Gomez out injured. 
What hasn't helped is that Joel Matip has been unavailable for large chunks of the season and that has meant that on occasions both Fabinho and Jordan Henderson have had to play as centre-backs.

The Reds are also in poor form having failed to win six of their last seven games in all competitions and finding themselves with just two points more than Everton in sixth.
This has led to suggestions that Klopp wanted to bring in a centre-back, but the board have said no, and Palmer continued to express his view on the German's relationship with the board.
"Whether his hands are tied for bringing somebody in we'll have to see.
"He's intimated that he has wanted to bring somebody in, and he's not been allowed to do it."
Do you think Klopp is unhappy with the board?
Yes, he wanted a centre-back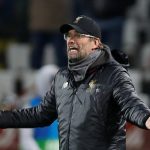 No, everything will be fine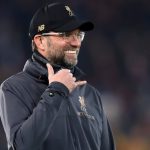 So, it is clear that the former Leeds United man thinks that there are some problems between Klopp and the board and with time running out in the transfer window, we would be very surprised if the Reds did now sign anyone.
However, for a team that won 32 league games last season, a run of no league wins in five is surely not good enough and you would think that something will have to change.