Dave Hendrick, the host of The Two Footed Podcast, has been speaking on the latest edition of the podcast about news regarding many Premier League clubs.
One team that he spent quite a bit of time on was Liverpool, and he was asked about Curtis Jones and if the Red were putting too much pressure on him.
The 19-year-old has made 18 appearances in all competitions this season and has scored three goals and provided one assist.
However, this is a lot more game time than last season when he made just 12 first-team appearances throughout the whole season.
So, there has clearly been an increased reliance on Jones this season, and Hendrick thinks that the Reds might be putting too much pressure on the young midfielder.
He said: (20:27) "I think it's a lot to expect of a young player; I think we have seen him go through periods of looking really, really good and then have the odd game here and there where he perhaps doesn't look so good and [against Newcastle United] he didn't look particularly good.
"He had a poor game, he had a poor game [against West Bromwich Albion] as well, but it's not that far removed from him being Man of the Match against Spurs, [and] absolutely bossing Spurs' midfield.
"So, I think he's a very, very talented player; I would like to see him develop more as an attacking midfielder than what [Jurgen] Klopp seems to be trying to do, which is develop him more as an all-rounder, work a lot more on his defensive side.
"I think he does need that, but if you look at the last great academy prospect to come through, which was Trent [Alexander-Arnold]; he got moved out of midfield to right-back and was allowed to basically just develop as an attacking player from right-back.
"I think Curtis is similarly talented, and I think he needs to be developed as an attacking midfielder."
Are you happy with Jones' game time?
Yes, great to see him play so much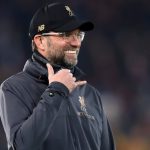 No, he should be used more carefully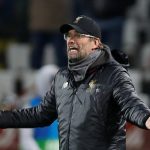 TIF Thoughts on Jones' development…
Jones has played 16 games as a central midfielder this season, so it does look like Jurgen Klopp is trying to use him as another central midfield option.
His natural position is as a central midfielder, so we can't really see why Hendrick wants to see him play as an attacking midfielder more.
As for the amount of game time he has had this season, Jones has clearly been trusted by his manager to do a job, and though in some games he has been poor; overall, he has had a solid start to the season, and we would like to see Jones continue to play more games for the Reds as his development as a player continues.