Supporters of Leeds United have gushed over comments from Leicester City manager Brendan Rodgers that were shared on Twitter.
During the current round of Premier League fixtures, the Whites travel to the King Power Stadium on Sunday for a 2pm kick-off against the Foxes (per Premier League).
Speaking ahead of the game, Rodgers discussed the Yorkshire outfit and also the work of the club's Argentine manager, Marcelo Bielsa.
He said: "They've been outstanding. I'm a huge admirer of the coach.
"The team have played very clearly in their way in every game. They want to attack, they play without any fear."
These comments were shared on Twitter by BBC journalist Adam Pope and they had lots of supporters talking.
So, what did these Leeds fans have to say about Brendan Rodgers' comments on the Whites?
"He'd be one of my choices to replace Bielsa when he decides to call it a day"
Credit: @kennybrown1964
"Always liked Rodgers and he has just gone up even further in my estimation – will be a very sad day when Bielsa leaves but Rodgers would be very near the top of my wish list of replacements! Goes about things with dignity and respect and plays in the game in the right way!"
Credit: @jonnyroberts73
When the two sides met at Elland Road earlier this season, Bielsa's outfit was on the end of a 4-1 drubbing against Rodgers' Foxes in November (as per 11v11).
Would you be happy if Brendan Rodgers replaced Marcelo Bielsa when he leaves the club?
Yes, he's a class manager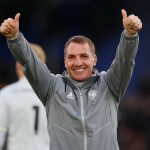 No, he's not that good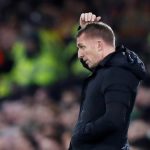 "I hope Orta and Radz have already made contact with Rodgers agent"
Credit: @AndrewFirth21
"Brendan Rodgers is a class act. Quality manager and top bloke in the game."
Credit: @sam_brown7
Going into the game, the Whites have managed to pick up 26 points in their opening 19 games of the season, leaving them in the bottom half of the table (per BBC).
Leicester, meanwhile, have won 12 and drawn three of their opening 20 games, leaving them with 39 points and comfortably in the race for Champions League football next season.
"He's a classy operator is Rodgers."
Credit: @OSullivanWayne
"always liked Rodgers"
Credit: @samlufcc
As can be seen in these responses from Leeds fans, many of them were keen to gush after the comments from Rodgers about the Whites were shared on Twitter.