Football finance expert Kieran Maguire has recently shed some light on Leeds United's deal with sportswear brand Adidas.
During the summer, the Whites announced that they had signed a 'record-breaking deal' with the German brand (per Leeds United).
The deal which saw them become the club's 'official kit partner' from the current season will run for five years from its starting point in the summer.
Speaking on the deal, Leeds' chief executive Angus Kinnear said: "At Leeds United, we continue to grow on and off the pitch and this record-breaking deal is another important step for the club."
In the latest episode of The Price of Football podcast, Maguire discussed the Whites' deal with Adidas and shed some light on why their kits may not be being sold all over the world. (42:40)
He said: "I think the problem is that if you look at a company which is as big as Adidas, if they are looking to stock kits, and remember they do many club kits in different domestic countries and they do many types of international kits – those will be stocked in many different countries.
"I don't want to disrespect Leeds because they do have a very good fanbase and they do have a very international fanbase, but if you are looking at this from a logistics point of view…
"Let's say you are the Thailand branch of Adidas, what you need to have is every kit size, you need half a dozen of each as a bare minimum. So, that's going to [be] 40 or 50 shirts, are you going to sell that?
"You've got the other shirts which are for more high-profile clubs who are in the Adidas canon that are flying off the shelves.
"So, it's simply a reflection that whilst domestically I think Leeds United have a fantastic fanbase from a kit manufacturer's point of view, that doesn't necessarily translate into bigger numbers in terms of the global market.
"Leeds aren't quite there yet in terms of market penetration."
TIF Thoughts on what Kieran Maguire said about Leeds' deal with Adidas…
As can be seen in what the finance expert had to say, he believes that Leeds may not yet have the international appeal to have their kits sold all over the world.
Do you think Leeds kits could sell well all over the world?
No, not just yet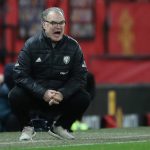 Yes, I think they could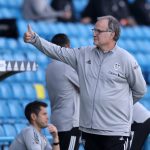 However, with the Whites currently sitting comfortably in the top-flight table after a 16-year absence (per Transfermarkt), perhaps that "market penetration" may come after a prolonged period in the Premier League.