A lot of Leeds United fans have replied to a post from Andrea Radrizzani after the Leeds owner put up a tweet celebrating a significant milestone.
The Italian claimed that Monday marked the fourth anniversary of his initial investment in the Whites and that he couldn't wait to make more memories with the fans and people within the club.
This drew in many Leeds fans who showered Radrizzani with praise.
"Hands down the best owner we have had in over two decades. It's clear you care for the club & the fans. What has been achieved in those 4 years is nothing short of a miracle, considering where we were when you took over. From a season ticket holder, thank you."
"You've changed ( for the better) more people's lives than you can ever imagine- you will always be THAT person who saved this GREAT club – RESPECT is earned …. you have earned OUR/MY utmost RESPECT Mr Radrizzani – Thank You"
"You were the turning point, building a solid infrastructure whilst still showing ambition. Steadily putting the pieces in place but not being afraid to make massive decisions like Bielsa. Thank you Andrea, we are going places"
Do you think Radrizzani has done a good job?
Yes, he has been brilliant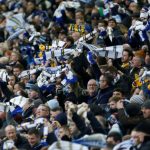 No, he could have been better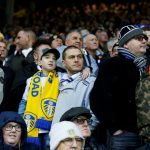 It is fair to say that under his ownership Leeds have transformed and now find themselves in the Premier League sitting on 23 points, 12 points clear of the relegation zone.
Under the previous owner, Massimo Cellino, the Whites were a shambles, but now, they are in the Premier League and have one of the world's best managers in charge.
This post from Radrizzani continued to attract these Leeds fans' attention, who continued to heap praise on him.
"In 48months you have transformed our great club got us promoted back where we belong transformed the Academy and got us Cat 1 many great things you have achieved hope this is a start bc you are well on your way to building your own legacy wish you all the best "
"Happy 4th Anniversary Mr Radrizzani on taking over the reigns, of our great club and, putting us back, on the footballing map. MOT"
"The GFH & Cellino days are faded memories now Everything at Leeds United will only continue to get better, thanks Andrea!"
It is unclear what is the next step Leeds will take under Radrizzani, but he has hinted at outside investment in the past, so perhaps that could be something to keep an eye on, but for now, these Leeds fans are just happy to praise their owner.