Speaking recently on the talkSPORT Daily podcast, Darren Lewis warned that Leeds United could be beaten badly by Tottenham Hotspur if they continue to play such an open game.
After securing promotion with a side who had not featured in the top flight for 16 years, in their return to the Premier League, Marcelo Bielsa has so far guided his team to seven victories, two draws and seven defeats – leaving the Whites sitting in 11th place in the league table on 23 points.
And, rather remarkably, the Argentine's side occupy fourth in the xG goals-for table, with their 30 goals scored outperforming their expected goals of 27.74, but also second in the xG goals-against table, with their 30 goals conceded also outperforming their expected goals against of 31.04.
This was one subject of conversation on a recent episode of the talkSPORT Daily podcast, in which Lewis claimed that, ahead of their Premier League clash with Tottenham on Saturday, Leeds could be on the end of a hiding against Jose Mourinho's side, if they continue in their current style of play.
He said (18:02): "I think that if Leeds play as open at Spurs as they did against [Manchester] United they'll lose and they'll lose big – because Spurs have got too many quick decisive players in that forward line.
"Harry [Kane] will drop deep, he'll release [Heung-min] Son, he'll release [Lucas] Moura, he'll release [Steven] Bergwijn and they will just demolish Leeds if they play that open at the Tottenham Hotspur Stadium.
"The interesting thing about Leeds as well is that they've conceded three or more goals on six occasions this season, so it's all or nothing, really. They have got that good recent run – three wins in the last four, they've scored 13 goals if you [count] the two they scored at Man United in that defeat – so it's either a feast or famine, in many respects.
"I think if they go and they play the same way – and they do, don't they? They won't compromise, they won't listen to anybody else, they will play the same way wherever they go."
Do you think that Bielsa should adopt a more pragmatic approach to games?
Yes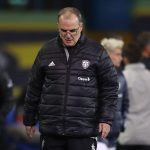 No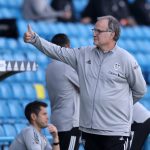 TIF Thoughts on Darren Lewis' comments regarding Leeds United's style of play…
While, as pointed out in the xG table, it is indeed true that Leeds are very much an all or nothing sort of team, in our opinion, Bielsa should not change the way they play for any reason whatsoever – not only as it is incredibly interesting and entertaining to watch, but because it is also successful.
At present, Bielsa's side have four more points on the board than both Fulham and West Bromwich Albion – the two sides promoted with Leeds last season – combined. As such, why should Bielsa consider changing the way he sets his team up when it is abundantly clear that is it working?