TalkSPORT reporter Alex Crook has claimed that there might need to be some outgoings at Everton before they can consider signing Sami Khedira.
Recent reports have linked the World Cup winner with a move to Goodison Park as he looks to reunite with his former head coach at Real Madrid Carlo Ancelotti. However, even though he is in the last six months of his contract, and current club Juventus don't seem too keen to hold onto him having not played since last season, it isn't the transfer fee that would be the stumbling block.
Speaking on talkSPORT's Game Day Football Podcast (24:04), Crook believes that bringing someone in on such high wages just isn't feasible with the squad that the Toffees have at the moment, and some players may need to be sacrificed in order to make the move happen:
"I think the big stumbling block is his wages, which have been reported as £184,000 a week. Now I know Everton's owners have shown they have deep pockets over the course of last few transfer windows, but with Everton well stocked in that midfield area as well. I would imagine they will have to shift some players on before they're willing to sign that kind of paycheck"
Would signing Sami Khedira be a good move for Everton to make?
Yes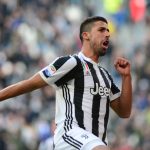 No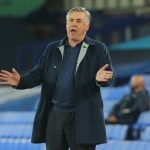 Given the amount of money that Everton have lost this past year, you can certainly see how it would be hard to justify bringing someone in on those wages on top of what they already have, especially with fans in stadiums at any time this season being a very long shot.
But given where Everton are in the table, and how close they are to European football and all the extra money that would bring the club, bringing in someone of Khedira's pedigree (even if he has aged a bit since his prime years), and winning mentality is a gamble that they surely have to consider taking.
It might look a bit expensive now and it might mean selling off two or three players in order to bring in that one gem. But the rewards that could be waiting for them on the back end are just too good to pass up.