The Liverpool Echo's head of sport David Prentice has aired his thoughts on the recent report regarding Gylfi Sigurdsson getting a contract extension.
According to a recent report by the Daily Mail, the Toffees are currently considering extending the Icelandic midfielder's deal with the Merseyside club.
This comes despite the fact the 31-year-old 'looked to be on his way out' of Goodison Park, with his recent performances having earned him a spot in Carlo Ancelotti's plans.
Sigurdsson's existing deal with Everton is currently set to expire in the summer of 2022 and he has a market value of £16.2m according to Transfermarkt.
During the latest episode of the Liverpool Echo's Royal Blue: The Everton FC Podcast, Prentice aired his thoughts on the touted new deal for the midfielder.
He said: "Probably going to upset loads of people again here because I think that's a decent idea. I'm a fan of Gylfi Sigurdsson, I know not everybody is – he's a very Marmite character.
"He's got something that we don't really have in abundance, which is creativity. He's got to be played in the right portion of the pitch to actually see that but he can make things happen.
"He's still highly thought of by Carlo Ancelotti, so much so that he's worn the armband on numerous occasions this season. It's just all about playing Gylfi in the right part of the pitch but I'm a fan.
"I just think he offers something to the squad that we don't have masses of. So, I don't see the point, what are you going to get for him if you try to put him on the transfer market now?
"Given what we spent for him, you'd do well to get a fraction of that back, especially given, presumably, the wages that he's on."
TIF Thoughts on what David Prentice said about Gylfi Sigurdsson…
As can be seen in what the journalist had to say, he believes that it would not be a bad idea to offer the Icelandic middleman a new deal at Goodison Park.
Does Gylfi Sigurdsson deserve a new contract with Everton?
No, not done enough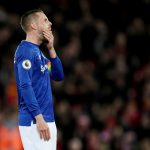 Yes, he deserves it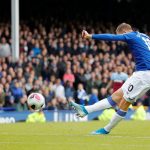 This season, the 31-year-old midfielder has had some success in the league as he has bagged two goals and two assists over 15 appearances (per WhoScored).
However, his average rating has still only been a 6.68/10, making him just the 12th-best performer for the Toffees in the Premier League.
While that is not bad, it may not suggest that he is deserving of a new contract with the Merseyside outfit.