Ryan Williams believes that Everton have likely missed their opportunity to sign Beyer Leverkusen man Leon Bailey.
Reports have suggested that Everton could be one of the clubs that are interested in buying him, along with the likes of Arsenal, Tottenham Hotspur and Manchester United.
However, speaking on The American Toffee Podcast (1:07:52), Williams believes that circumstances just aren't right at the moment for the club to be making a move for him right now, and that as a result it might be time to abandon hope of bringing him in all together:
"He's finally producing and showing the output that maybe he was slightly lacking now, and he's got nine goals this year. I just think the ship has sailed for him. I mean, why would Leverkusen sell him if he continues at this pace? Imagine the price tag for him this summer?"
Would Leon Bailey fit in well at Everton?
Yes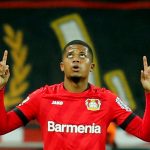 No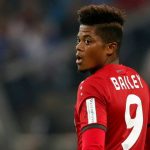 It's easy to see why Bailey would be such a hot commodity, with nine goals and seven assists so far this season, he's clearly taken a big step forward from where he was last campaign, and with that in mind his stock is only likely to go up.
The two hosts also mentioned how a club like Everton have had their finances impacted by the lack of fans in the ground this season (the same for most clubs), and that when you take this all into account they just can't afford him right now.
This perhaps just gives Everton more of an incentive to keep pushing for European competition this season and the extra money, and prestige that this would entail. With all that is going on, it might be their best chance of actually being able to attract players like this in the future.
So whilst it might look hard now, if they can just squeak into a continental spot, they might be in with a chance later, but for now it certainly does look like an impossible task this window.