Mark Halsey has been speaking exclusively to This Is Futbol about the controversial incidents from the Premier League's action this week.
The former Premier League referee went into great detail on numerous topics. 
One incident that he spoke about was in the Crystal Palace v West Ham United match, when Cheikhou Kouyate fouled Michail Antonio and the Hammers scored from the resultant free-kick.

Kouyate was adjudged to have fouled the West Ham forward and from the free-kick Tomas Soucek scored to put West Ham into the lead (0:55).
Halsey believes that in this situation Palace wouldn't have been complaining if the free-kick had been given in West Ham's half and that it was a subjective decision.
He said: "It is subjective, and I think had it been in the West Ham half instead of the attacking field of play, there would have been no complaints.
"In those situations, there's no such thing as 'soft' in the laws of the game; it's either a foul or it's not a foul. I wouldn't have given a free-kick in that situation, but it's subjective. My interpretation of a foul is different to another referee's."
It seems that Halsey thinks that Palace were perhaps treated a little harshly by Stuart Attwell.

However, from that point, they should be defending the free-kick better than they did, and the referee can take no blame for that.
Do you think this was a foul by Kouyate?
No, he barely touched him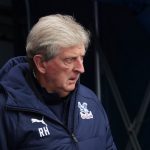 Yes, it was the correct decision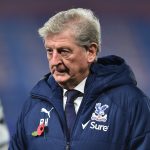 Halsey continued to express his view on this decision that went against the Eagles.
"The thing is that as long the referee is consistent within that 90 minutes with all his decisions, [then] you can't complain.
"Taking that in isolation, I have to say I wouldn't have given a free-kick."
So, it seems pretty clear that on this occasion, Halsey disagrees with the decision from Attwell.

This was undoubtedly a key moment in the game as it put the Hammers in the lead, and in Halsey's opinion, he wouldn't have given a foul.
So, maybe Eagles fans can feel hard done by on this occasion.