Former Premier League referee Mark Halsey has had his say on the controversial goal scored by Bernardo Silva against Aston Villa on Wednesday.
There has been some debate surrounding the legality of the goal and the interpretation of the law surrounding it, with ESPN's Dale Johnson summing it up as 'technically onside', but 'certainly offside in the spirit of the game'.
As heard on the TalkSPORT Daily Podcast, Halsey said that the problem seems to stem from what referees in the Premier League are doing and are instructed to do, rather than any sort of issue with the law itself.
He said: "Did Tyrone Mings deliberately play that ball? I think, personally, I have sympathy for Dean Smith. I think everybody in football would want to see that given as offside. I think in the Champions League, Europa League, every other league around the world, that would be given as offside.
"And I think the problem we have as well is with assistants not flagging anymore. I think if that flag goes up when Rodri gets involved, no questions are asked."
Do you think the Man City goal was 'offside'?
Yes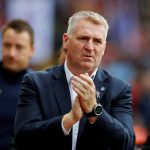 No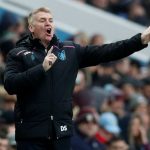 TIF Thoughts on Halsey's comments regarding Silva's controversial goal…
Whilst Halsey might have sympathy for Smith in this situation, it is somewhat ironic that he isn't falling on the side of making sure that the rules are being correctly enforced. He, and others might think that the law is unfair. But until the law is changed, then it's up to the players and managers to adapt to it.
Much like players had to adjust to the new handball changes over the past few seasons, this is just a new one that players might look to exploit in the future, and as a result, it's up to the players to be aware of things like this.