Presenter Ger Gilroy has recently talked about one reason why Jack Grealish is still at Aston Villa, despite links with a Villa Park exit.
Gilroy appeared on the latest episode of the OTB Football podcast and the panel discussed multiple issues involving the Bhoys. One topic of discussion was multiple potential transfers in European football and they talked about Grealish's situation at Villa. Gilroy believes that Grealish's disciplinary issues are the reason why he is still at the Birmingham-based club.
Was Grealish's discipline the reason why he didn't move?
Yes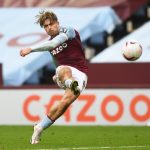 No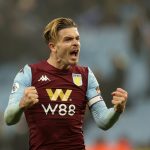 The Athletic had recently reported that Grealish was a prime Manchester United target in the summer until his price increased once Villa avoided relegation. It was reported that during a dinner, Grealish had asked Rio Ferdinand about many of the club's legends like Ryan Giggs, Wayne Rooney and Cristiano Ronaldo. Ferdinand himself has tipped the Red Devils to move for the Englishman (as per The Athletic).
Gilroy said that he was convinced that Grealish would leave Villa Park after the end of the previous campaign.
He said: "I actually think that off-the-field stuff is the reason why he is still at Villa at the moment. The quality of his performances over the split season last year were so good, that under normal circumstances, I've no doubt that he would have got a move. I don't think Villa priced them out, when you consider the amount of money that Manchester United were thinking of paying for Jadon Sancho at the time.
"I'm absolutely certain that it was to do with the fact that his off-the-field stuff wasn't under control, that even when he would get in trouble, there would be a tearful apology on Instagram. And then there would be a period of time when everything was good and then there would be another incident and another apology, another incident and another apology.
"Obviously it's not good to be drink-driving, a really awful thing for anybody to be doing – that's the reason why his career is still at Villa."
TIF Thoughts on Gilroy's comments on Grealish…
Grealish was Villa's highest-rated player in the 2019/20 campaign and he contributed to 14 goals in the season. In the current season, the Englishman has picked up a rating of 7.92 and has already contributed to 12 goals. It shows his quality as a player (as per Whoscored).
While Gilroy is entitled to his opinion that Grealish's disciplinary issues were a reason why he didn't move elsewhere, it was reported that the move to Old Trafford was expected to go through despite the problems.
So perhaps, it was indeed down to the fact that Grealish's price had increased after Villa's survival in the Premier League.