Former Premier League referee believes that it was the right decision to award a penalty against Aston Villa in their last outing.
The incident occurred around the hour mark when Douglas Luiz was adjudged to have tripped Paul Pogba, even though replays suggested that the majority of the contact actually came from the Man Utd man hitting himself in the back of the leg.
And it has brought out a lot of anger from the Villa defender, who want on a furious tirade on social media after the game about the use of VAR in these situations. But speaking exclusively to This Is Futbol, Halsey believes that there was enough contact for referee Michael Oliver to award the kick anyway.
"In real time, I think anybody would give that as a penalty. Because, if you look at Luiz, one thing defenders cannot do now is get too close to their opponents in the penalty box, because any bit of contact, they're going to go down and, and I was not surprised that Michael Oliver give a penalty. Now, a lot of people will say, well, that wasn't enough to make him go down but as we've seen in recent weeks, if you don't go down you're not asking the question of the referee, and no referee is going to give a penalty if you don't go down."
Do you think it was a penalty?
Yes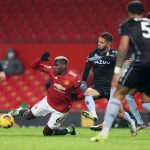 No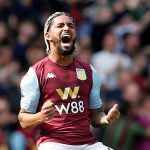 ESPN correspondent Dale Johnson did a very good job of explaining this all on Twitter too, so there's not really much controversy in the decision when you actually stop to think about it.
In a situation like this, where the penalty has been given and they are looking for something 'clear and obvious' to overturn the initial decision, you can clearly see that there was some contact made in the process that was enough to knock Pogba off balance.
So perhaps next time Luiz should stop and think about what he says on social media about officiating and VAR, because the evidence doesn't really stack up in his favour on this occasion.