Charles Watts claims that there has yet to be any significant movement when it comes to the Mesut Ozil situation at Arsenal.
The £350k-per-week midfielder has been in limbo at the Emirates for some time now, with little chance of playing for the club again and being linked with moves away to the likes of Fenerbahce and D.C. United.
But according to Watts, speaking on the latest edition of his show, despite all the talk that has gone on surrounding him, there still haven't been any official talks with the club in regards to his departure.
He said: "In terms of what I understand, it still hasn't moved on particularly much in terms of actual full official discussions with Arsenal in terms of Fenerbahce or anyone else like D.C. United, but certainly discussions are very much ongoing with agent and Fenerbahce to see what they can do."
Will Ozil leave Arsenal this month?
Yes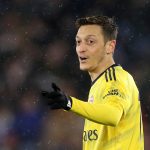 No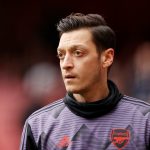 Watts' words kind of paint a baffling picture from an Arsenal standpoint. If it is clear that Ozil isn't going to play for the club again, then they are simply wasting time and money on keeping him in North London.
As we at This Is Futbol have said before, Ozil sitting around and doing nothing isn't helping him and it is certainly hitting Arsenal in the bank, and given the financial situation that they find themselves in now, having to take a loan out from the Bank Of England, each passing week is just more money down the drain.
So whilst they might be waiting around for the 'right' deal to come around, surely now it's time for them to just accept any deal, wash their hands of the saga and just move on.