Charles Watts believes that outcast Mesut Ozil might be made to stick around at the Emirates Stadium for the foreseeable future.
Having been left out of the Gunners' 25-man squad this season, there has been plenty of talk about whether or not he has a future at the club despite still picking up £350,000 per week in wages for doing nothing.
There have been reports that his time at the club could soon be up with stories linking him with a move to D.C. United in MLS and Fenerbahce in Turkey with Arsenal keen to shift that dead money off their wage bill.
However, speaking in the latest video on official YouTube account, Watts is under the impression that a lack of good offers in the January window might mean that Ozil isn't going to be going anywhere anytime soon:
He said: "I still think as it stands now, the more likely option is probably that you're going to stay until the summer, just because the offer on the table is going to have to be very, very good. And from what I understand from Arsenal, there hasn't been any direct contact with any club at all who are interested in signing Mesut Ozil on a permanent deal this month."
Will Ozil leave Arsenal this month?
Yes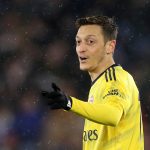 No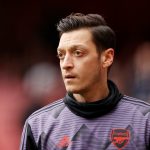 TIF Thoughts on Watts' Mesut Ozil comments…
Based on Watts' comments, waiting for the perfect offer might not necessarily be the best move for Arsenal to be making. Surely at this stage, any offer is better than no offers at all?
It seems clear that Ozil doesn't have a future at the club, and whilst he's sat doing nothing, he's not helping himself or the club. If they can find someone who is willing to take him off their hands right now, then they surely have to take it.
Even if the buying club aren't willing to pay a transfer fee for him, the money they'd be getting back from saving on his wages would be astronomical at this point, money which could be much better used in other areas of the squad.
Related posts