Charles Watts remains unconvinced when it comes to the idea of Ainsley Maitland-Niles making a move away from Arsenal this window.
A recent report from David Ornstein at The Athletic has claimed that both West Bromwich Albion and an unnamed 'current top-four side' are interested in bringing in the 23-year-old England international before the window closes on Monday. The report goes on to claim that Maitland-Niles is seeking more playing time in a bid to be in Gareth Southgate's England squad for this summer's European Championships.
Having only started five league games this season, you can certainly see where Maitland-Niles would be coming from, but speaking on his show, Watts has his doubts on whether this move will happen unless Arsenal can see some decent benefits from it:
"I don't think Arsenal will be sending [him] out. I think if someone comes in with a decent bid for him, then that's something you've got to consider. But I think just sending him out on loan, it doesn't make too much sense to me, especially if it's to someone in and around the top four which is going to strengthen them and weaken Arsenal's squad.
"So it has to be the right deal, for me, if it's going to happen. And if you're getting money in, guaranteed money in, then maybe that's something that you have to consider for a player who's not getting too many minutes at the moment and clearly isn't absolutely essential to Mikel Arteta's plans."
Would you like to see the club keep hold of Ainsley Maitland-Niles?
Yes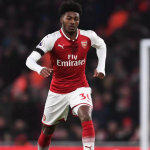 No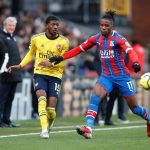 TIF Thoughts on Charles Watts' comments about Ainsley Maitland-Niles…
Watts really frames this as a battle between the short-term versus the long-term gains, and what is more important for Arsenal and Mikel Arteta this season.
Is letting him go out on loan and getting some minutes under his belt the most important thing to help them come next season, or is it a case of all hands on deck to try and perhaps scrape a place in Europe this campaign? If they go for the latter option, then that probably does rule out the move to the top-four side like Watts suggests, as he could come back to haunt them.
With the transfer window still a few days away from closing, there might be some more moves made that could influence their decision, but surely for a club like Arsenal the priority has to be getting things back to prominence as soon as possible rather than worrying about what could happen down the line.
And for those reasons, it might be best that he stays where he is and hopefully earn his place in the team on the training pitch.