Charles Watts believes that Arsenal offering up a few players might be the only way they are able to sign Emiliano Buendía from Norwich this window.
But even that proposal could be fraught with a few difficulties. A recent report in The Independent claimed that players such as Joe Willock and Reiss Nelson could be offered up as a way to convince the Canaries to let go of Buendía.
However, speaking on the latest video of his show, Watts believes that it might be difficult for the deal to go through because the players might say no to playing in the division below:
"Joe Willock has been mentioned, Reiss Nelson's been mentioned. Whether those two are okay playing in the Championship, I'm not quite sure. I mean, it might be a little bit of a sweetener for Norwich, because they're two decent players – that maybe would see his price come down, because I think that's going to be the big obstacle for Arsenal if they were to press forward and try and actually sign Buendía, certainly this month, is the transfer fee."
Will Buendia sign for Arsenal this window?
Yes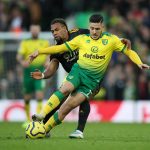 No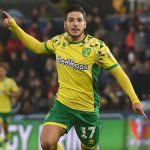 Watts' assessment looks to be a fair one, because with players like Nelson and Willock having the experience at the top level like they have, including playing in European competition, to get them to take a step down a division and leave a club like Arsenal in the process would arguably be a pretty big decision for them to take.
And if that doesn't happen, then it would really put a spanner in the works for the Buendía deal. With the Canaries set to be holding out for as much as £40m for his services, and Arsenal not willing to spend big in Watts' eyes, then they might have to wait until the summer to be able to bring him in, if at all.