Charles Watts has given Arsenal fans a positive update on the situation surrounding Martin Ødegaard.
News has been developing over the past few days regarding a possible loan move for the Norwegian, who was once compared to Lionel Messi following claims he had decided to hand in a transfer request at Real Madrid.
Speaking on the latest edition of his show, Watts said that there are still a few steps that need to be completed before things are made official, but that people within the club are feeling confident about getting the deal done.
He said: "Sources at Arsenal have confirmed to me that they are now pretty confident that they will get this one done. There's still work to be done; there's been strong reports in Spain that it is absolutely a done deal.
"People at Arsenal are saying to me that is not the case yet, but they are confident that they will be able to sign Martin Ødegaard, but there is still things that need to be done between Arsenal and Madrid to get this one over the line."
Can Odegaard revive his career at Arsenal?
Yes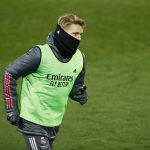 No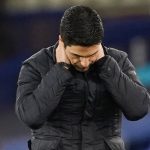 TIF Thoughts on Watts' information about Odegaard…
Watts' words should certainly be encouraging ones to those Arsenal fans that seem excited at the prospect of bringing Odegaard in, and his arrival could certainly be seen as a significant one if the Gunners can pull it off.
Having been given such high praise as a youngster, Ødegaard has had something of a disappointing career ever since. The numbers he has put up have been respectable, but given the hype surrounding him, to be making a loan move in order to save his career at Real Madrid – if indeed he still has one – probably isn't what most would have envisioned at this stage of his career.
That should hopefully mean he will come to the club with something of a chip on his shoulder, a chance to show the world that the hype was real all along, and that it was just being held back at the Santiago Bernabéu.
It certainly is a risky move for Mikel Arteta and Arsenal to make given how they still have a lot of work to do to save their season in the Premier League, but if it comes off, it could be the start of something special.