Charles Watts doesn't believe that Arsenal will be able to complete a move for Lyon's Houssem Aouar this transfer window.
Arsenal have been crying out for a creative player for some time now, and Aouar is certainly someone that fits that bill, having racked up 30 assists for his current club throughout his career, so it's easy to see why they might be looking to bring him in, having failed in their attempts in the summer with a £35m bid.
But speaking in the latest episode of his show (3:03), Watts seemed to cool any talk that the Gunners could be about to go back in for him, although the fault wouldn't necessarily be on Arsenal's side:
"I can't see that happening. I'll say that right now. I just think it's going to cost too much money. I think Lyon are top of Ligue 1 at the moment as well and you know,  flying and really having a go at beating PSG to the title, I cannot see as any way that Aulas is going to let Aouar or any of his top players go."
Do you think Arsenal will sign a creative player in January?
Yes, we will get someone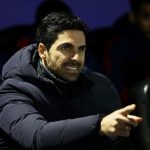 No, no one will want to join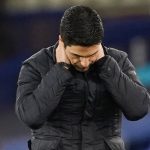 It looks like it might be a case of back to the drawing board for Mikel Arteta's men then. It's the gamble that you have to take, you want to bring in a top-quality player to fill that Mesut Ozil shaped hole, but you're going to have to find someone to play ball with you.
The only other option is of course to overspend to try and convince them otherwise, but Technical Director Edu has already made it clear that won't be the case for the Gunners this window. So if they're going to do it, it'll either have to be done on the cheap, or done from within.
Either way, the chances of Arsenal attracting a 'big name', regardless of position but especially in that number ten slot seem relatively slim for the foreseeable future.