Dean Jones claims that there may be a pretty big stumbling block in the way for West Bromwich Albion if they want to sign Christian Benteke.
A report from Sky Sports has claimed that Sam Allardyce is interested in bringing in the Belgian forward from Crystal Palace, reuniting them after their spell together at Selhurst Park from a few years ago.
However, speaking on Touchline Talk (2:08), Jones thinks that the Baggies might not be in a good position financially to be able to make the deal a reality:
"I think the big problem with Christian Benteke is the amount of money he's earning at Crystal Palace… He's absolutely the type of man he needs in that attack right now with the style of football he wants to play to keep them in the Premier League.
From what I'm told, it's a huge obstacle is getting around how much Benteke currently earns."
Will West Brom sign two strikers this month?
YES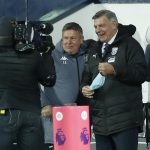 NO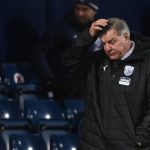 Jones is right to urge some level of caution, with SpotRac claiming the 30-year-old is on as much as £120,000 per week, and with the club struggling financially at the moment it might seem a little hard to justify spending that much in current times. Even more so when you consider his less than impressive record of only scoring 10 goals in all competitions in the past three and a half seasons.
It's true that West Brom need to gamble when it comes to fixing their goal scoring problems, having only scored 12 in the league so far this season. But in the grand scheme of things, you'd surely be looking for a lot more of a return if you're going to go all out to try and stay up.
Otherwise the financial implications of paying that much and getting it wrong at the same time could end up being disastrous.