Football finance expert Kieran Maguire has aired some doubts about Mark Campbell, who is reportedly involved in a potential takeover of West Bromwich Albion.
According to a report by the Daily Mail earlier this month, the Baggies are involved in a 'three-way takeover battle' as Lai Guochuan is 'eager' to sell the club.
Supposedly, West Brom's owner is after £200m for the Midlands outfit, which is £25m more than the £175m which he paid five years ago.
One of the three consortiums which are reportedly interested in buying The Hawthorns outfit, though, is fronted by the American-based businessman Campbell – who has previously held talks to buy Sunderland.
During the latest episode of The Price of Football podcast, Maguire aired some concern about the previous dealings of Campbell.
He said: "The reason why my antennae got twitching was one of the prospective owners who has been named is a guy called Mark Campbell.
"When I get people's names, the first thing I do is I go to Companies House, I start to do some background checks. He's operated a lot of companies, most of them have been dissolved.
"They include hairdressing companies and taxi companies, so you're not thinking this person [is] in a position to take over a £200m football club.
"He's also set up a company called Fenway Sports Capital, which I think he was going to use as his vehicle to make a takeover, he set that up with £100. So, all of these things start to get you a little bit concerned.
"Campbell, at one stage, was going to take over [Falkirk] and [their fans] did an investigation and they found that his background wasn't quite as wealthy as he made out.
"Then he was linked to Sunderland, I spoke to one of the journalists who I know in the north east and they said, 'Three words, Kieran: proof of funds,' so, it looks as if perhaps he didn't have as much money."
TIF Thoughts on what Kieran Maguire said about Mark Campbell…
As can be seen in what the football finance expert had to say, he believes that the prospective owner of the Baggies may not have enough funds behind him to purchase the club.
Who would you rather have as owner of the club?
Guochuan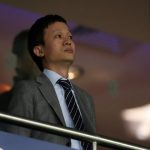 Campbell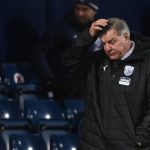 However, with it having been claimed that there are three potential bidders for the Midlands outfit, perhaps a lack of funds will rule the American businessman out if that is the case.
It was also stated in the report last week that the club was hoping to have identified a 'preferred bidder' by this week, so, on the face of it, it seems likely that West Brom fans will be hoping that is not Campbell.