Dean Jones has put a dampener on the idea of Joshua King signing for West Bromwich Albion this window.
Baggies boss Sam Allardyce has openly admitted that he would be interested in bringing the Bournemouth forward to The Hawthorns this window, although they are not the only side that are interested in him, with West Ham United, Torino and Manchester United previously in the market for him, and Aston Villa also reportedly circling.
So given the number of clubs that have shown an interest, it is unlikely that King is likely to go to a side that is struggling at the bottom of the table right now, or at least that's what Jones seems to believe.
He laid out his reasoning on the latest edition of Touchline Talk:
"I think Josh King, the kind of clubs he's been linked with and the places he's been expecting to end up, the last thing I think he'll be wanting is to join West Brom right now.
"I've spoken to people who say he's not desperate to get out of Bournemouth, I don't think, there's a chance they go up, as well. So you know, if he moves this month, I think it'll be for a club further up the league and so that he's not stuck to the bottom of the division for the next five months."
Will West Brom sign Joshua King this window?
Yes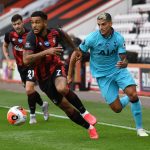 No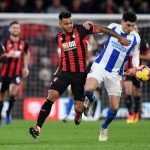 TIF Thoughts on Jones' thoughts about Josh King and West Brom…
Jones' words are perhaps a little bit of a slap in the face to West Brom, but it does also provide them with a little dose of reality as to how hard their situation is going to be this window, and how they might have to change their targets accordingly.
If Allardyce is pinning his team's hopes of survival on King, to miss out on him will surely be a significant blow in their quest to stay afloat.
They are really going to have to get desperate when it comes to players who could realistically want to join a relegation-threatened team, so these next few games are going to be crucial for them.
If they can put up a decent fight and show that they still have a chance, then they might just be able to bring in someone who can offer that extra boost to take them over the top. Fail to do that though, and the market of available players is going to get an awful lot smaller.