On the latest edition of The Express and Star's Baggies Broadcast podcast, Luke Hatfield spent some time talking about West Bromwich Albion's dressing room and their confidence in the ideas of West Brom manager Sam Allardyce. 
This comes after Allardyce has guided the Baggies to three losses and one draw in his first four Premier League games in charge of the West Midlands club, since taking the reins at West Brom on 16th December. 
Hatfield shared some concern over the 66-year-old's compatibility with his West Brom squad during this edition of the Baggies Broadcast podcast, indicating that he's uncertain that Albion's squad buy into their new manager's ideas and philosophy.
He said: "I'm just worried about the confidence that the players maybe have in themselves and in whether they're going to buy into this system.
"Have they actually bought in? I don't know. There's a lot to be said about whether they're confident in the plan that the manager is putting in place.
"You're right in saying that they're not really, the players, suited to the method – there are players being put in positions where they're not best utilised."
Do you think Albion's dressing room buys into Allardyce's ideas?
YES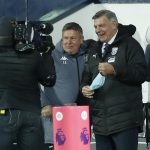 NO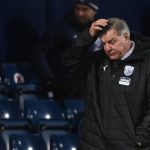 TIF Thoughts on what Hatfield had to say about the confidence of West Brom's dressing room…
Given that the current transfer window is the first in which Allardyce has been in the Hawthorns hot seat, it may be understandable if, as Hatfield suggested, some members of West Brom's squad don't mix very well with Allardyce's style of play because they will have been signed by other managers, including Allardyce's predecessor, Slaven Bilic, who spent over a year at the club and guided them to promotion from the Championship in his first season. 
Allardyce is known for taking an organised, direct, defence-first approach, while Bilic has, in the past, been classed as a coach who favours a possession-based, attacking style. This was certainly the case with West Brom last season, as his Baggies side retained the joint-fourth-highest average possession percentage and took the second-highest number of shots-per-game in England's second-tier for the 2019/20 campaign, per WhoScored.
So, there is a clear difference between these managers' styles and as a result, perhaps Hatfield's worry is justified. If so, then it may be crucial for Allardyce to conduct some significant transfer business this month to get more players who are better suited to his style into his squad to help Albion in their relegation battle.