West Bromwich Albion journalist Joseph Masi discussed all of the latest West Brom transfer news on the most recent edition of The Express and Star's Baggies Broadcast podcast. 
One potential transfer that he discussed during the show was the possibility of Leicester City defensive midfielder Hamza Choudhury joining the West Midlands club.
The Baggies' alleged interest in Choudhury comes after the 23-year-old has not enjoyed a very positive 2020/21 campaign, having played just 70 minutes of Premier League football so far this term. 
On the topic of Albion's interest in signing the £7.2m-rated Englishman, Masi shared that while the Baggies "really wanted him/want him," they have been dealt a blow by Leicester City, as "the goalposts have been moved" with regards to completing this deal. 
Masi said: "Allardyce said they've been close to a few loan additions and then the terms of the loan have changed. Whether that's either the club saying the loan fee is X amount and they're raising that loan fee to more, or whether it's the club saying: 'Oh yeah, yeah we're willing to loan him,' and then at the last minute saying: 'Oh no, sorry, actually, we want to sell him.'
"Allardyce says that is actually quite a common tactic in football. Clubs sort of reel you in and almost get your hopes up that you're going to get this player and then they move back at the last minute hoping that you're so committed to doing it that you'll then carry on, whereas Albion can't carry on, they are basically not in a position, really, to buy a player this month. 
"So, Choudhury, it has gone very quiet. My understanding is that Albion were really hopeful on a deal for Choudhury, they really wanted him/want him but it sounds like he is one of the deals where the goalposts have been moved and at this moment in time, it appears, financially, that deal is beyond Albion."
Do you want Choudhury at West Brom?
YES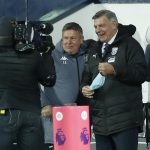 NO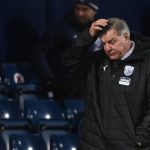 TIF Thoughts on what Masi had to say about West Brom's pursuit of Choudhury…
So, it seems like Choudhury could be seen as a major January target of the West Midlands club, judging by what Masi had to say about their pursuit of the 23-year-old on this podcast, and Leicester's decision to surprise them by altering the terms of a potential deal could be seen as a fairly significant blow, as it's seemingly put the possibility of doing this transfer beyond them.
With the club said to be keen on getting the Leicester City man in the door on loan this month to boost their chances of succeeding in their Premier League survival scrap, it will be interesting to see whether or not the Baggies can renegotiate the terms of this potential deal back into a more favourable position, or if they must now turn their attention to alternative targets. 
With less than two weeks remaining in the January transfer window, perhaps it won't take too long to find out how West Brom are planning to deal with this blow.