Dom Howson spent some time talking about Sheffield Wednesday owner and chairman Dejphon Chansiri's recent press conference following the sacking of Tony Pulis during the latest Singing The Blues podcast. 
While discussing the Owls owner's press conference monologue on Pulis during this podcast, the journalist shared that some of what Chansiri revealed was supposed to be confidential information, explaining that some feel he was too honest with the press. 
Howson said: "He spoke uninterrupted about Tony Pulis, I think, for 25 minutes and he was scathing. It was incredibly honest; I think that for some people, too honest, and there was maybe some things that were meant to be confidential that he, as part of his side of the story, has then told." 
TIF Thoughts on Howson's Chansiri revelation…
As explained by Howson, Chansiri spoke at length about his decision to sack Pulis, with the Thai businessman going over his relationship with the 62-year-old from the very beginning, starting with his decision not to appoint him as the Yorkshire club's manager in 2019 despite interviewing him for the position, presumably when Garry Monk took to the Hillsborough hotseat. 
The Owls chairman shared that he decided to go a different route on that occasion as he wasn't convinced by Pulis' style of play, but decided to appoint him as manager just over a year later because the manager told him that he was happy with the quality within Wednesday's squad, believed that he could help them to avoid relegation, and had "no issue" with changing his style to suit the team and its opposition, while Pulis' experience is also said to have played a key role in this decision, per Chansiri.
He then went on to explain that Pulis changed his tune before too long, as he shared that he felt the squad didn't suit him and his style of play, indicating that he actually couldn't change his style to suit the team and they would be better suited to a different manager, and acted unprofessionally towards the end of his tenure at Hillsborough, with Chansiri suggesting that he essentially phoned it in for his final Owls training session. 
Has your opinion on Pulis changed since before he took the reins at Hillsborough?
Yes, it's gotten worse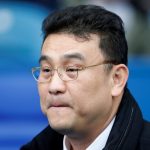 Yes, it's gotten better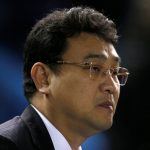 No, I feel the same as before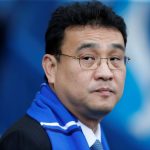 So, while it's unclear exactly what was meant to be confidential, it's clear that plenty of what Chansiri revealed in this press conference painted Pulis in a negative light and perhaps it's not a surprise that Howson has revealed that some of this was not supposed to become public knowledge.