Sheffield Wednesday podcaster Peter Lohmann from the Owls About Stat podcast appeared on the latest edition of Derby County podcast The Rams Review to discuss all of the latest Sheffield Wednesday news ahead of the Owls' Championship clash with the Rams on Friday. 
During the show, he spent some time talking about Sheffield Wednesday owner and chairman Dejphon Chansiri, who decided to sack Tony Pulis just over a month into his reign as Wednesday manager earlier this week. 
Lohmann was quite critical of Chansiri when discussing his impact on the Owls since he and his Thai Union Frozen Group company completed a takeover of the Yorkshire club back in January 2015, with the podcaster declaring that he feels it's "scary" how the businessman's micromanagement at Sheffield Wednesday has grown over time. 
He said: (18:08) "The scary thing is, if you'd given anyone five years of running a football club, most people would have picked up just the basics of it and would have learned the depth of the things they don't know about running a football club so you would surround yourself with people miles better than yourself at various things in running a football club. That's what the smart clubs do.
"What has happened is, instead, Chansiri has further increased his micromanagement empire and he's now as involved in how many toilet rolls to order for the toilets in Hillsborough as he is in recruitment policy, as he is in recruiting a new manager and so on. That's a problem. It's his personality, that is the big stumbling block now and what is slowly but quite surely, at the moment, strangling the life out of something that has been a massive part of my life for the past 30 odd years."
TIF Thoughts on what Loehmann had to say about Chansiri…
Stubbornness and a tendency to micromanage are well-known traits of Chansiri's, with The Athletic's Sheffield Wednesday reporter Nancy Frostick having pointed out these two character traits of the Thai businessman back when Garry Monk was appointed as Owls boss in September 2019. 
Back then, she speculated that these traits could lead to a negative relationship developing between Monk and Chansiri and given that Monk was sacked a year and two months after assuming the Hillsborough hot seat, perhaps you could argue that the journalist was bang on the money with her assessment. 
It would seem as though a personality clash may have also led to Pulis' sacking earlier this week, as it's been reported that 'rows over plans for the January transfer window' played a significant role in the 62-year-old's departure from Hillsborough, so it would certainly seem that managers are finding it difficult to get on with Chansiri and perhaps his style of management plays a part in this.
If the Owls chairman's micromanagement has grown throughout his tenure at Hillsborough, as Lohmann suggested, then you could certainly argue that it's been to the detriment of the Yorkshire club's on-the-pitch success, given that they have regressed in that time, with the club going from finishing in sixth place in the Championship in the first full season after his takeover, to now being involved in a Championship relegation battle. 
Is Wednesday's regression Chansiri's fault?
YES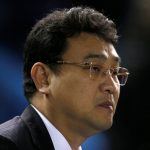 NO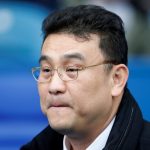 So, if Chansiri wants to turn things around at Hillsborough, then taking a different approach with his management may be a good place to start.