A lot of Leeds United fans have flocked to a tweet from Leeds reporter Phil Hay in which he relayed an article that he recently wrote for The Athletic alongside Tom Worville and Mark Carey, discussing whether or not Pascal Struijk is capable of providing sufficient cover for Kalvin Phillips at the defensive-midfield position. 
Per Transfermarkt, Struijk's preferred position is centre-back, but he has played almost as many games in defensive midfield as he has played at centre-back for Leeds' first-team. 
Phillips is suspended for Leeds' next Premier League game versus Brighton and Hove Albion and in this article for The Athletic, Hay, Worville and Carey came to the conclusion that Struijk could fill in for Phillips defensively, though his passing needs some work. However, they also reminded readers that Phillips didn't take to the holding midfield role under Marcelo Bielsa overnight, either. 
So, how have these Leeds United fans reacted to Hay's tweet sharing this article?
Many of the Leeds fans who replied to Hay's tweet dismissed the possibility that Struijk could be a viable backup for Phillips. 
"Why don't we just go and sign another MF, I don't get it?
We've looked short there all season. Not even in terms of numbers, but quality at times.
A premier league club shouldn't be relying on a largely untested young CB to fill a hole in DM."
"Noooo. Llorente needs to play Phillips roll"
"I've seen milk turn quicker than Struijk"
"Good god nooooooo."
"Surely not… He can't move Phil…"
"I like Struijk but as a CB. He looks comfortable at the back, but a bit lost in midfield. It's another Bielsa square peg, I think dropping Klich into CDM or even bringing Shackleton in would be better."
Is Struijk good cover for Phillips?
YES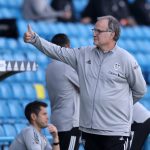 NO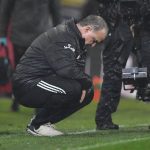 "Like a few of our players hes champ level, nowhere near this level if leeds want to stay a premier club.
Get through this season hopefully with no relegation battle then get 3/4 quality signings in. I would like to see romero come in jan as i think meslier needs competition"
"Everyone who says he's a good def-mid has no idea about football. Loses to many balls. Is a great CB though!"
All in all, it's clear that plenty of Leeds fans don't rate Struijk as a defensive midfielder.