Many Leeds United fans have been reacting rather excitedly over some news coming from the world of FIFA 21.
One of the many perks of being a Premier League side is that you get to have your own ground to play in on the game, rather than resorting to 'generic' stadiums. However, as developers EA Sports explained during the launch process, due to the nature of last season's overdue finish, there wasn't enough time to get it into the game straight away.
Now, though, it has been. As YouTuber and streamer @MGH revealed on his Twitter page last night, after three and a half months since the game was released, the update has been added, and fans are free to play (virtually) at Elland Road for the very first time in the series.
And Leeds United fans on social media couldn't get enough of it:
"IT'S SO BEAUTIFUL"
"I'll actually buy the game now."
"Corrrr beautiful"
"Finally start to play it now then"
Are you excited to have Elland Road on FIFA?
Yes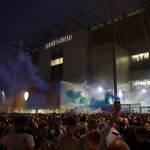 No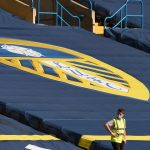 Having not been in the Premier League for so long prior to their promotion last season, judging by the comments, it is perhaps things like this that really make these Leeds supporters feel like they're truly back in the big time yet again, with their return to the top flight not quite the experience they may have expected for obvious reasons.