Leeds United fans have been reacting to Phil Hay's update that there could be a few departures coming at Elland Road this transfer window.
Although there is one name in particular – and more importantly, the club he's going to – that has certainly raised a few eyebrows when it comes to the supporters.
Hay announced on Twitter that Derby County are 'keen' on bringing in Welsh international Tyler Roberts into their ranks. The 21-year-old has found appearances hard to come by this year, only making nine appearances in all competitions, in which only three of them were starts. So getting him out to get some minutes under his belt would seem like a smart choice.
However, given that this is Derby County, a club that has developed something of a rivalry over the years after the whole 'Spygate' incident, Leeds fans didn't seem too happy with the prospect of giving them any sort of helping hand as Wayne Rooney's men try to fight off relegation:
"Do not lend Derby any help in trying to keep themselves up… Let them rot"
"I'd agree Roberts could be better used elsewhere. Doesn't help that he has seen his chances drastically reduced. But for crying out loud, not Derby"
"Can we not have some kind of transfer embargo on helping Derby?"
"Derby? Why would we?"
"We could send Roberts to Derby as a double agent 0011"
"Definitely bail on Derby at the last minute"
Do you think Bielsa was wrong for his part in the 'Spygate' scandal?
Yes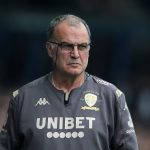 No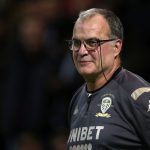 It looks as if not even promotion can stop this mini-rivalry from simmering, and that it will take something more for Leeds fans to forget about it.