Phil Hay has been speaking on the latest edition of The Athletic's The Phil Hay Show about all things relating to Leeds United.
One of the topics that he spent a little bit of time on was the club's stance on January transfers.
It seems as if the Whites are feeling pretty relaxed about this window, and though Hay doesn't rule anything out, he claims that the mood around the club is "calm" when it comes to any potential signings in this window.
He said: "A bit like the season itself, it feels pretty calm around transfers.
"There doesn't seem to be a huge amount of urgency, and I think again, as with the summer window just gone, it will be the summer window coming when Leeds really try to get active again."
Are you happy with Leeds' squad?
Yes, we don't need any signings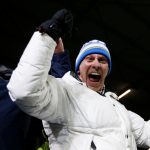 No, we need to sign someone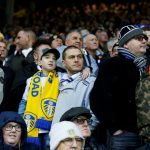 TIF Thoughts on Leeds' stance on transfers…
The club seem to be pretty calm and don't seem to be in any rush to secure more first-team signings, if what Hay says is to be believed.
Either way, we could see why the Whites are not panicking because they are 12 points clear of the relegation zone and are just three points off the top half.
They also spent just under £100m in the last transfer window, strengthening numerous positions in their squad and having had some pretty incredible results this season, which include thrashing the likes of West Bromwich Albion and Newcastle United.
However, we will be watching on with interest to see if the club change their mind at any point during this month and decide that they do need to sign some first-team players.