Phil Hay has been speaking on the latest edition of The Athletic's The Phil Hay Show about all things relating to Leeds United.
One of the parts of the show featured a Q&A from fans, and many of the questions were about Kiko Casilla, who had a nightmare last week during the Crawley Town match as he was arguably at fault for the three goals that the Whites conceded.
He got two hands to the first one, but only succeeded in pushing the ball into the far corner and was beaten far too easily at his near post for Crawley's second. The third saw Casilla's save fall straight into the path of Jordan Tunnicliffe, who put the result beyond doubt.
This is on top of the ban that he served for racially abusing Jonathan Leko.
So you can see why many Leeds fans want him gone; however, according to Hay, there is not much interest in taking the 34-year-old, and he thinks Marcelo Bielsa is sympathetic towards the Spaniard.
He said: "I'm not aware of a huge clamour amongst other clubs, even clubs in Spain, to sign him.
"I think it would have been possible for Leeds to have found a destination for him had Bielsa decided that enough was enough and Casilla had to go.
"I have always been under the impression, right from the point where Casilla was banned, that actually Bielsa is supportive of him and is sympathetic about the reaction to Casilla since the ban was imposed on him by the FA.
"I very much get the impression that in Bielsa's head it's his view that Casilla has served his suspension; he's served his time and should be allowed to put it behind him and to move forward."
Do you want Casilla to leave the club?
Yes, he has to go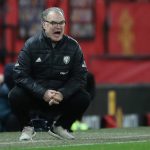 No, he is a useful player to have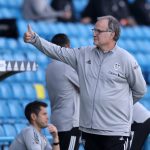 TIF Thoughts on Casilla…
The Spaniard was found guilty by an independent panel of using racist language towards Leko, yet he is still somehow playing football in England.
Bielsa came out in his press conference before the Brighton & Hove Albion match and staunchly defended the 34-year-old.
Still, we feel that Bielsa has got this one wrong and when there is supposed to be a zero-tolerance policy on racism, it seems odd that the Argentine has defended Casilla.
If Hay is right though, and there are not many clubs keen on taking Casilla, the Whites could be stuck with him until his contract expires in 2023.