Graham Smyth has been speaking on the latest edition of the Inside Elland Road podcast by the Yorkshire Evening Post with Joe Urquhart about all things Leeds United.
One of the main topics discussed was the transfer window and what the Whites had planned.
Well, according to Smyth, it doesn't look like they have much planned at all and are expecting a quiet transfer window, though Victor Orta still has some targets lined up.
He said: "The transfer window is upon us. Mercifully, Leeds United are not expecting a busy one, so it won't be too torturous.
"They're not expecting a great deal at all. As it is, Victor Orta is poised and ready with targets lined up and identified should the need arise, should Marcelo Bielsa come to him and say, 'you know what, I need a left-back' or whatever.
"As it stands, we are told that Marcelo Bielsa is content with his squad.
"I could see them maybe bringing in a youngster or two to continue this build for the future, but as it stands, we're not expecting any major first-team developments."
Do you want to see some first-team signings?
Yes, we should be constantly improving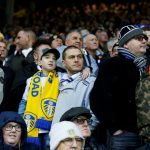 No, the squad is fine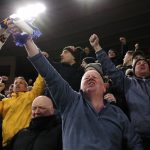 TIF Thoughts on Leeds' transfer plans…
It seems that the Whites are happy with what they have, and considering in the last transfer window; they spent just under £100m strengthening numerous positions, we are not really surprised that Leeds are expecting a quiet transfer window if Smyth is to be believed.
It is interesting that Orta is ready in case anything changes, but as far as first-team signings go, it looks like it could be a quiet January for Leeds.
Last summer, as well as many first-team players, they also signed a few players for both the Under-23s and Under-18s, so we will be intrigued to see if they decide to continue investing in those squads.
Still, we feel that given the Whites' position in the table, they probably don't need any more first-team signings in this window.