Leeds United could be playing with fire if they don't find a suitable backup for central midfielder Mateusz Klich, claims journalist Graham Smyth.
The Polish midfielder has been a near-ever present in the Leeds United side ever since Marcelo Bielsa took over in 2018, playing in all bar four games since then.
And speaking on the latest edition of the Inside Elland Road podcast, Smyth thinks that whilst there hasn't been a problem with it yet, the over-reliance on him being fit and available for every game could come back to haunt them further down the line:
"A central midfielder – I think that's what they perhaps should have done in the summer. Because I think you're gambling a little bit on Mateusz Klich's 'iron man' status. Were that to disappear, I know there's Jamie Shackleton, but beyond that, I think the central midfield could become a problem."
Have you been impressed by Klich's form this season?
YES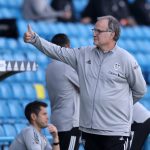 NO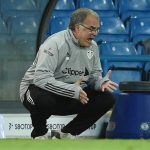 TIF Thoughts on Smyth's suggestion that Leeds need to bolster their midfield…
Smyth does raise a very good point. Klich's ability to play so many games has been a hot topic of discussion in recent weeks, as well as whether or not his 'iron man status' is a good thing overall for both him and the team.
So far they have managed to get away with it, which is all well and good when things are going in your favour. But there's a reason you buy insurance for things like your house and car, because you have to be protected from the unexpected, and at the moment Leeds just don't have a lot of insurance to fall back on.
Leeds United have built themselves on a certain style, with Klich at the heart of it all. And if the drop off from him to the next man on the depth chart is something that worries the likes of Smyth, then his absence will certainly be felt. So it might be worth them bringing in someone to offer just a little bit more peace of mind if things do start to go wrong.