A lot of Leeds United fans have flocked to a post from their club, which confirms that Elland Road will have a new pitch in place ahead of the Whites' next home game against Everton.
The post also includes a link to an article on their website, which has a bit more information on the pitch and Leeds' plans going forward.
They also confirm that due to the bad weather in Leeds, the club have decided to re-turf Elland Road and that a full pitch reconstruction will take place in May.
This post has drawn in these Whites fans who are pleased that their club made this decision.
"I honestly believe that pitch cost us against Brighton couldn't play our game MOT"
"Absolutely worth doing. Hopefully create a slicker, faster & stable pitch. Heard it said "same for both sides" about previous pitch but dont buy that. We play a high possession game & need to move the ball with speed & accuracy. It has disadvantaged us & this will help"
"Listening to the podcast and looking at several players social media tells me that this was actually a serious issue for them"
Are you happy with this?
Yes, we have needed this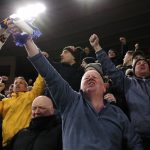 No, we didn't need this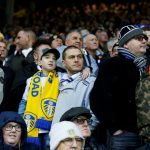 The pitch looked particularly bad during Leeds' 1-0 defeat to Brighton & Hove Albion and clearly many Whites fans are pleased that the club have taken this decisive decision.
"The bestest news!"
"Flood lights changed Pitch surface changed No more excuses now"
"about time"
"Excellent news. One league place improvement will pay for itself (by a lot)."
"This is just in time, players looked sluggish on the old worn turf so hopefully a big boost to the performance and morale of the players"
"Yes!! Oh that's made me absurdly happy"
The pitch has been bought from Tottenham Hotspur for £300,000 and if everything goes to plan Leeds will be playing on a new surface against the Toffees, which has pleased these Whites fans.