A lot of Leeds United fans have flocked to a post from their club that confirms that the Whites' Premier League clash with Southampton has been called off.
Included in the post, there is a link to an article on Leeds' website which explains that the match has been called off because Southampton have to play their FA Cup third-round fixture with Shrewsbury Town that was initially postponed.
This has drawn the attention of these Leeds fans who are not happy with this news.
"Can't we rearrange the Brighton game for Wednesday and play Southampton on Saturday instead like we should have why change it in the first place daft I call it"
"Sometimes work commitments clash with Leeds Sky matches. Hoping to watch next Wednesday match. Out the cup and now its off"
"It's a joke! Why can these clubs not keep to the Covid rules!"
"this is going to be a recurring thing this isnt it"
Does this bother you?
No, more time to prepare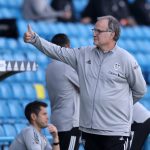 Yes, I wanted to see that game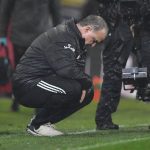 Other Whites fans saw this as an opportunity to make a joke about going to the match.
"FUMING! Flights booked and everything to come over and watch it!!! Never think about the fans do they"
"Can tickets be moved for the rescheduled date?"
"What!! Think of all the fans who've made travel arrangements…….Premier League's corrupt!!!"
This match was meant to be played next Wednesday, but now it will give the Whites some extra time off between their game this weekend against Brighton & Hove Albion and against Newcastle United on 26th January.
So, though it has annoyed some Leeds fans, it could be quite beneficial in many ways.
Given the current situation, these sort of fixture changes are likely to happen from now until the end of the season, so it is good to see so many Whites fans using this post as a chance to have a joke.