Fans of Leeds United have been reacting to a post on Twitter, in which Phil Hay relayed news regarding the injury concerns of Leeds centre-back, Diego Llorente.
Since arriving at Leeds from Real Sociedad in what was an £18 million deal back in September, Llorente has played a total of just 91 minutes of Premier League football over two appearances, something which has predominantly been down to fitness concerns.
In his most recent appearance, in club's 2-1 win over Newcastle United last Tuesday, the £18 million-rated defender managed just 10 minutes of the match before being withdrawn due to yet another injury.
In an interview with Leeds Live, Injury Data Analyst, Ben Dinnery, claimed that "one of the best indicators" as to why Llorente keeps on suffering setbacks is due to "previous injury", while also stating that "work on the training ground" cannot replicate the "cut-and-thrust of the Premier League" which could be why Llorente may be "hitting baseline testing" but still "keeps on breaking down."
And, speaking ahead of the club's fixture against Leicester City on Sunday, Phil Hay relayed Marcelo Bielsa's comments regarding Llorente, in which the Leeds boss confirmed that the 27-year-old faces another 'three or four weeks' on the sidelines due to injury.
In reaction to Hay's post, fans of the club flocked to have their say on the matter, with many appearing furious that their side were not aware of the centre-back's injury problems upon his signing.
Has Llorente been a waste of money?
Yes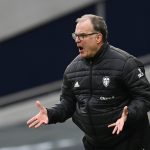 No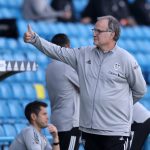 So, what exactly did these Leeds United fans have to say in reaction to the report regarding Diego Llorente?
"Pft. Llorente won't play a full 90 mins for Leeds ever again, I feel quite confident of this. Just a write-off."
"Has to be a question mark over how the club deals with & manages player injuries… A number seem to struggle to recover & when they do return they fall apart within a few minutes… #LUFC"
"Bad news, comes back at the same time as Koch I think in that case."
"Llorente really is Spanish for Forshaw then, eh? Who knew"
"The season is half over, be lucky if he plays much at all. Should have picked up another defender in the window. Big risk."
"He looks like he's made of biscuit???? Can't get a run of games and constantly injured. Seems like we have bought a lemon, Phil?????"
"Just terminate the guy's contract, cut our losses and move on"
"Unbelievable"
"Did we keep the receipt?"
"Sell him.. biscuit knees"
All in all, it would appear that many of these Leeds fans already feel that, because of his injuries, Llorente has proved a waste of money by the club, while others showed slightly more sympathy for the defender, claiming that they felt sorry for him.