Fans of Leeds United have been reacting to a post on Twitter, in which Adam Pope relayed Angus Kinnear's comments regarding the pitch at Elland Road.
With the Yorkshire Evening Post reporting that the recent 'inclement weather' has turned the Elland Road pitch into a 'problem', with 'passes holding up' as well as 'players falling down' during Saturday's 1-0 loss to Brighton & Hove Albion, the Leeds United CEO, Kinnear, stated in the club's matchday programme that the pitch will be reconstructed in the summer.
And, after Adam Pope relayed this information on Twitter, fans of the club flocked to have their say on the matter, with many stating their belief that the reconstruction of the turf at Elland Road could come too late to see Premier League football, while others took the opportunity to claim that it is not only the grass that needs revamping – but also the playing staff.
Will the pitch result in Leeds' relegation?
Yes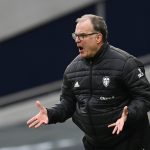 No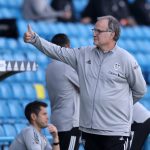 So, what exactly did these Leeds United fans have to say in reaction to Adam Pope's tweet?
"Might be too late for Premier League. Can't see where our next win is coming from or the next goal."
"Needs the team reconstructing too Popey. We started to believe our own hype but the reality is that we come up against better players & dare I say it better Managers in the Prem. Teams have worked out our style and there is no plan B."
"Hopefully it's not too late by then"
"Don't think the pitch will last another 10 games never mind till summer especially is beast for the East comes."
"Couldn't they have started this work after the final home game last season and played our opening home games at another ground in September? Seems a bit short-sighted from the board to assume the surface will last the season. It's an absolute embarrassment."
"the summer? Cheers son's crying."
"We will be relegated by then if the pitch is not fixed #LUFC"
All in all, it would appear that there is a very real worry amongst these Leeds fans that the current state of their pitch could result in the club's relegation this season, despite the fact that Marcelo Bielsa's side currently sit in 11th place in the league table, 11 points above the relegation zone and just seven points behind Tottenham Hotspur in sixth.