Football finance expert Kieran Maguire has been discussing the recent reports which have claimed that Derby County players' wages have gone unpaid.
On Saturday, The Athletic ran a report which stated that some of the Rams' players had still not received their wages for December.
The same claim was made by The Telegraph on New Year's Eve and their report stated that the lack of payment was caused due to the takeover by Derventio Holdings not having gone through yet.
It is reported in The Athletic's piece that the players who have not been paid their wages for December are 'frustrated' not just about the wages, but also a 'lack of communication'.
During the latest episode of The Price of Football podcast, Maguire discussed the reports regarding the unpaid wages and aired his thoughts on the situation. (3:05)
He said: "This had been rumbling on a couple of weeks ago and, at the time, people thought it was connected to a potential takeover but we're now [at] 10th January.
"You would have thought that any short-term issues would have been sorted out, so, it's not helping a situation which has rumbled on far too long.
"I think Derby do need to turn over a new leaf and be in a position under new ownership to go wherever they want to go.
"But yeah, it's further embarrassment on what's not been a good time for them historically – 2020."
TIF Thoughts on what Kieran Maguire said about Derby's unpaid wages…
As can be seen in what the finance expert had to say, he believes that if the unpaid wages were in relation to the takeover, then they should have been sorted out by now.
He also aired his belief that the situation has "rumbled on far too long" for the Rams now and it is an "embarrassment" for the club.
Do you think the takeover will be completed this week?
No, I don't think so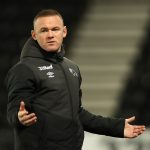 Yes, I think it will be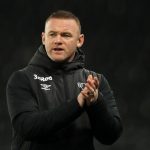 According to a report by the BBC, the takeover of the Championship outfit is expected to be completed this week despite the deal being agreed back in November.
So, hopefully, that means that players' wages will be paid soon and the situation can be put behind the Rams.
Related posts