Football finance expert Kieran Maguire has recently discussed the latest regarding the ongoing takeover surrounding Derby County.
Back in October, it was reported that Mel Morris was in talks with Abu Dhabi-based Sheikh Khaled bin Zayed Al Nehayan over the sale of the Rams (per BBC).
Earlier this month, it was then claimed that the takeover of the Championship club was set to be completed by the end of last week, however, that has not happened as of yet.
The latest claim on the takeover came from Derby's chief executive Stephen Pearce, who stated that the takeover by the Deventio Holdings Group is "absolutely going ahead".
During the latest episode of The Price of Football podcast, Maguire discussed the latest with the sale of the Rams. (14:20)
He said: "Now, by all accounts, terms were agreed but we were told that terms had been agreed some time ago.
"The deal was initially going to take place in December, then before Christmas, then before the New Year, we're now up to January and still, nothing's happened.
"I've been told that funds have been put in place and then somebody says, 'Well, it might take time for the money to be transferred across.'
"We're living in 2021 – money transfers instantly, I can assure you. Yes, there could be just some quick checks and balances to make sure the money's not come from inappropriate sources but we are talking a day or two at most.
"So, that's a cause for concern. You, therefore, have to ask yourself, 'Why has the deal not gone through?'
"First of all, we've got the EFL but given that the deal had been agreed, you would assume that the owners' and directors' test has been passed although, perhaps, there could be things outstanding there.
"Secondly, the EFL have got an appeal in against [Derby] – that's dragging on [and] that could impact upon the price [of the club]."
TIF Thoughts on what Kieran Maguire said about the takeover of Derby County…
As can be seen in what the finance expert had to say, there are various factors which may be holding the takeover up, however, he does not believe it will be in regard to transferring money.
Are you worried about the takeover going through?
No, it will happen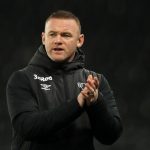 Yes, it's a concern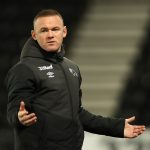 Certainly, with the sale of the Rams having been agreed back at the beginning of November (per BBC), it is clear that something is holding the takeover up.
With December wages having gone unpaid in recent weeks, though, it is clear that the takeover needs to be resolved as soon as possible as it is beginning to cause issues.
Related posts