Football finance expert Kieran Maguire has made a worrying claim regarding Derby County's loan with MSD UK Holdings Limited.
During the summer, it was reported that the Rams had taken out a loan with the investment group linked to American businessman Michael Dell (per Derby Telegraph).
It was claimed that Derby's owner Mel Morris had been looking for 'fresh investment' in the Midlands outfit for some time.
However, since then, it has been widely reported that the sale of the club to the company of Abu Dhabi-based Sheikh Khaled bin Saquer Zayed Al has been agreed (per BBC).
That has since dragged on, though, and has still not gone through.
During the latest episode of The Price of Football podcast, Maguire delivered a worrying claim regarding the loan that was taken out by Mel Morris in the summer. (16:55)
He said: "Another story [on Derby] came out that the club might be applying [for] further loans to this company who we're starting to see more and more of in the world of football finance – this company called MSD Holdings.
"It has lent money to Derby County before, if there is a takeover, most loans organised by specialist boutiques will have what's referred to as a change of control clause.
"Which could mean that A) they're entitled to their money back when a new owner comes in, or B) if they do a risk assessment [on] the new owner, it could be that there's an interest rate hike or the present owners of Derby County will have to pay some form of financial penalty.
"So, they're involved, they've been spoken about in terms of further funding and then there was another report, as a result of this, there is a potential for Derby County to go into administration.
"We have a bit of a giggle about Derby but in an affectionate way, there is no way you want any club to be going into administration because that means two things.
"A) job losses and B) some schmucks can be charging £300/400 an hour for the privilege of being the administrator but it also would result in an automatic 12-point penalty.
"Given where Derby are in the league, it's bad news."
TIF Thoughts on what Kieran Maguire said about Derby's loan…
As can be seen in what Maguire had to say, it seems the loan Derby took out in the summer, which they may increase, could cause the Championship outfit serious problems.
Are you worried about the loan leading to administration?
No, it seems unlikely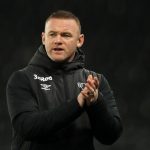 Yes, it could be an issue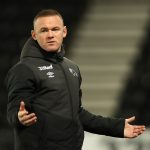 However, despite the concern, the club's chief executive Stephen Pearce poured cold water on the talk of administration in a recent interview with talkSPORT (via Derby Telegraph).
So, hopefully, for the Rams, what Pearce had to say rings true and Derby do not encounter any issues regarding their loan with MSD UK Holdings Limited.
Related posts