Football finance expert Kieran Maguire has claimed that there is a "genuine danger" that Derby County's takeover will fall through.
Back at the beginning of November, it was reported that Mel Morris had agreed the sale of the Rams to Abu Dhabi-based Sheikh Khaled bin Saquer Zayed Al Nayhan, who was interested in taking over Newcastle United last year (per BBC).
However, the takeover of the club has still not been confirmed, that being despite the fact that it would supposedly be completed last week.
This has led to a report from the Daily Mail which claimed that Derby's players are becoming 'increasingly concerned' that the takeover has not gone through yet.
During the latest episode of The Price of Football podcast, Maguire discussed the latest on the takeover and aired that there is a "genuine danger" that it will fall through, citing the feelings of those in Newcastle who have not had the greatest of experiences when dealing with the would-be Derby owner and his Bin Zayed Group firm.
He said: "It was first indicated it was taking place in November, then it was going to be finished before Christmas, and then talks of, 'the money's in place, there needs to be some checks for money laundering and so on.'
"We're now [at] 20th January and nothing's gone forwards.
"So, there was a story in one of the papers in the last couple of days, the club is now starting to make contingency plans along the lines of, 'this deal might not go ahead.'
"I've been talking to some people in the north east in relation to Newcastle. The prospective owner was, at one point, linked with the Newcastle takeover.
"The viewpoint from the people I've spoken to in Newcastle is they were never convinced that he was all he claimed to be. The claims of very close links with Sheikh Mansour of Abu Dhabi seem to be a little bit tenuous.
"So, there is a genuine danger that this deal could fall through."
TIF Thoughts on what Kieran Maguire said about the Derby takeover…
As can be seen in what the finance expert had to say, he believes there is a "genuine danger" the takeover could fall through as the potential owner may not be "all he claimed to be".
Do you believe the takeover will be completed?
No, it's not happening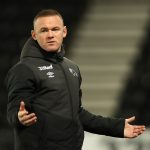 Yes, it's still happening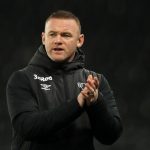 Due to the fact that it has now been around two and a half months since the sale of the club was first agreed, it is understandable why concerns are being raised.
With players having aired their concern, too, due to unpaid wages, that certainly does not appear to bode well for the potential takeover of the club.
Related posts