Middle East journalist Salam Hafez joined Simon Long on the most recent edition of The Ramswriter Podcast to discuss all of the latest Derby County takeover news. 
One topic that the Middle East expert touched on during this podcast was Sheikh Khaled bin Zayed Al Nehayan's "main backer" for his Derby County takeover bid, which is yet to reach completion despite the club having claimed the deal was on track to get done before Christmas and reports from 10th January claiming it would be done by the end of that week – another deadline that came and went without a conclusion to the takeover.
On that topic, Hafez revealed that Sheikh Khaled's "main backer" has "pulled out completely for unknown reasons," saying: "What I had over the Christmas period from two UAE-based sources – one in public relations, the other is a business journalist – there was some trouble with the main backer that was behind Sheikh Khaled's deal.
"By New Year's, I heard that the main backer has pulled out completely for unknown reasons. That's from the source that works in comms on [the] agency side, so he knows what's going on in the business environment in the region."
Is this upsetting news?
YES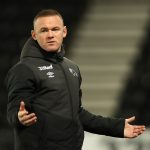 NO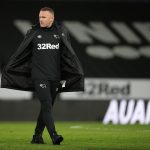 TIF Thoughts on what Hafez had to say about Sheikh Khaled's "main backer"…
If what Hafez has revealed is true, then this may be a key reason as to why the takeover ultimately wasn't completed before Christmas despite reports having claimed that this would be the case, and why this saga is still ongoing. 
This could be some significant news for this takeover, as it would seem like Sheikh Khaled will now either have to find a new main backer to fund this takeover, somehow solve whatever problem arose with the previous backer, or simply pull out of the deal altogether, which would see Derby join Liverpool and Newcastle United as clubs that Sheikh Khaled has unsuccessfully attempted to take over. 
It will be interesting to see which of these scenarios plays out. With the uncertainty over Derby's takeover leading to the club failing to pay some players' wages for December, however, surely we won't have to wait too long to find out which way this saga will end, as it would seem like it may not be able to go on without a conclusion for much longer.