Gregg Evans has been speaking on the latest edition of the Tifo Podcast about all things Aston Villa after he was invited on to discuss the club's change in fortunes this season.
Last season, Villa avoided relegation by one point, but this year they are sat on 26 points – 15 points clear of the relegation zone, and just three points off the top four.
So, they have been very good, and one player who arrived in the last transfer window who has helped Villa this season has been Ross Barkley.
The former Everton man is at Villa Park on a season-long loan and has performed pretty well in the league earning an average rating of 7.37, scoring two goals and providing one assist in that time.
This sort of form led The Athletic reporter Evans to gush over the form of Barkley.
He said: "You know [he's] a real leading force in that team.
"One he can take the pressure off Jack Grealish because he becomes another player that defenders have to focus on because of his qualities.
"He can actually get the ball in central areas, where previously Villa couldn't, and drive forward, and previously it was only Grealish who was able to do that.
"He's also got this ability to score goals from outside the box; he likes to get his shots off.
"He will be a big player for Villa in the second half of the season."
Do you think Villa should sign Barkley permanently next summer?
Yes, he would be a brilliant signing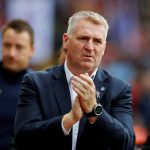 No, we don't need him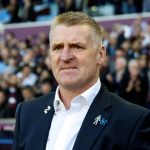 TIF Thoughts on Barkley…
The 27-year-old, who is valued at £19.35m by Transfermarkt, is currently injured, but when he returns, we hope he can pick up from where he left off as he was in very good form.
Barkley has clearly made a difference to this Aston Villa team, and we will be interested to see if next summer Villa decide to sign Barkley on a permanent deal because he is impressing at Villa Park.