Many Celtic fans on Twitter have been slating Diego Laxalt for his performance in the Hoops' latest Premiership clash with Dundee United on Wednesday evening. 
The Uruguayan left-back, who joined Celtic on loan from Serie A leaders AC Milan back in October, was criticised at half-time by The Daily Record's Gabriel McKay, who wrote their live blog on this game, as he stated that the £4.5m-rated man wasn't 'at his best' in the first half. 
So, what have these Celtic fans been saying about Diego Laxalt?
It would appear as though plenty of Celtic fans also feel that Laxalt delivered a subpar performance versus Dundee United judging by these Hoops supporters' comments on Twitter. Some Celtic fans questioned his quality, with some Hoops supporters slating the 27-year-old's positioning, in particular.
"Laxalt simply shouldn't be playing – he isn't good enough."
"Laxalt is a heedless chicken. Don't get the love in for him, a liability."
"Laxalt is overrated"
"Aye agree there, I don't know if its Laxalt that brings panic to the back line or what. Can't get my head round it."
"Haha. Pedro, I have got to say that Frimpong and Laxalt worry me defensively? Jury is still out on Barkas too?"
"Ajer RB, Bitton and Julien and Taylor LB. Laxalt constantly gives away free kicks, caught out of position (as if to price my point )"
Did Laxalt play well versus Dundee United?
YES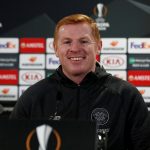 NO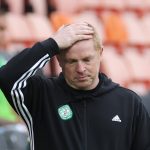 "laxalt is miles out of position thats the problem"
"Laxalt doing nothing today. Taylor better in position. That's no huge praise of Taylor btw"
So, it's clear from these tweets that Laxalt left a lot to be desired in the eyes of many Hoops fans in Wednesday's game at Celtic Park and they will certainly be hoping to see a better display from the Uruguayan if he features in Saturday's Premiership clash with top-of-the-table Rangers.