Fans of Celtic have been reacting to a post on Twitter, in which the club shared footage from a training session prior to their Europa League match on Thursday evening.
In the clip, which was posted by the official Celtic Twitter account, a number of the Bhoys can be seen taking part in a light training session ahead of the club's clash with AC Milan, with the account adding the comment: "The Celts train at Lennoxtown before our flight to Italy."
So, what did these Celtic fans have to say in reaction to the training ground footage?
Honestly a swear the only training we do is running through poles/cones & stretching. It's ridiculous hahahaha

— Liam (@Liam2TLR) December 2, 2020
A wee hop,skip and jump round the training pitch….just what the hard paying Celtic fans want to see??

— Jasper Jambo (@JamboJasper) December 2, 2020
No talking, no banter, just going through the motions.
Seriously needs change.

— craig peniket (@CraigPeniket) December 2, 2020
a whole minute and 43secs and not one player touches a football during this. embarrassing man https://t.co/8WuQUQMztM

— marc (@moranmarc13) December 2, 2020
While Celtic's game against Stefano Pioli's side is rather pointless from the Bhoys' perspective, as it is already mathematically impossible for them to qualify from their Europa League group, a positive result or performance against a side that is flying high at the top of the Serie A table could do Neil Lennon and his team wonders, as they are currently on a run of just two wins in nine games.
Do you think there is any chance Celtic get a result against AC Milan?
Yes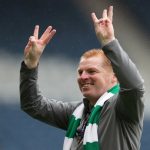 No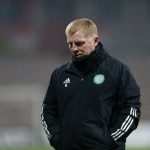 Players look depressed – what a shambles

— K! (@kevak1969) December 2, 2020
Not interested

— We're Glasgow Celtic? (@WereGlasgowCelt) December 2, 2020
Pathetic.

— is it busy out chaps. (@BusyIt) December 2, 2020
Genuinely 0 point in posting this. https://t.co/381NeLfO93

— JoeBhoy??* (@JMQ1888) December 2, 2020
All in all, it would appear that the vast majority of these Celtic fans are not interested in the footage one bit, with some deeming it embarrassing, while others have claimed that the clip is evidence of why things need to change at the club.